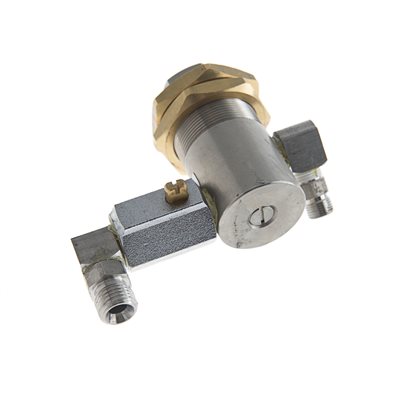 Press and move to zoom.
Mouse over image to zoom.
VBIII Adjustable Kit SS
Product Code: VB3 ADJUSTABLE KIT SS
Fully Adjustable Valve Found Drinking Fountain.
Easily adjust the water flow with a flat Head screw driver.
Designed to replace the VBIII New Valve Body and 1/8 FR set.
Found in models post-2005 but can be directly retrofitted into older models.
Stainless steel housing.
This kit contains:
1 / 8" SS BALL VALVE FXM

(x 1)

17-12794

(x 2)

8004 560 RJ O-RING(INTERNAL LUBE NSF-61 CERTIFIED)

(x 1)

8006 560RJ O-RING(INTERNAL LUBE NSF-61 CERTIFIED)

(x 1)

VBIII SS

(x 1)

SS STEM NUT ONLY FOR VALVE BODY III SS (average 500 month 12 / 01 / 09)

(x 1)

VBIII Repair Kit

(x 1)

SHORT 1 / 8" SS PLUG

(x 1)
You may also be interested in